The Serengeti National Park is synonymous with the Great Wildebeest Migration that takes place every year. Over two million wildebeest and thousands of zebra and gazelles trek hundreds of miles across the vast plains in their quest to find better grazing. Travel between April and May to see the migrating Wildebeest feeding on the open plains of the Serengeti. This 8-day safari is ideal for those who want to keep the costs of their Tanzania safari down and who are flexible with their travel dates as the safari departs twice a month. Visit four iconic National Parks on this journey – The Serengeti, Ngorongoro Crater, Lake Manyara and Tarangire National Park.
Key
B&B: Bed and Breakfast
FB+: Full Board Plus – Dinner, Bed, Breakfast, Lunch and Activities
Price
US$3,258.- 1 November and December 15, 2022, single supplement US$282.-
US$3,836.- 26 May – 25 June 2022, single supplement 365.-
US$3,992.- 26 June to 31 Oct 2022, single supplement US$423.-
Included
Accommodation and meals as per package , Transfers and airport welcome and assistance, National Park fees, Safari in customized vehicle with pop-up roof, maximum 6 persons in vehicle, guaranteed window seats, meals as per package, all park fees and government taxes, luggage allowance 33 pounds in soft bags; professional safari guide; drinking water (bring your own bottle to be refilled to save on plastic).
Excluded
International flight to/from Kilimanjaro airport, visa, travel insurance; Covid related costs, optional hot air balloon flight, extra baggage, drinks, laundry,
Day 1: Arusha Serena Hotel Resort & Spa, Arusha
Tanzania
The name Tanzania conjures up images of wildebeest stampeding across vast savannah, rain forests teeming with monkeys and birdlife, and great plains brimming with legions of game. All of these natural wonders and more are on offer in this exceptionally diverse African nation. Visitors typically visit Tanzania to partake in at least one of the four well known Tanzanian tourist experiences: a relaxing seaside vacation on the picturesque island paradise of Zanzibar, an underwater tour of some of the world's most renowned dive sites around the gorgeous Spice Islands, a safari adventure in some of Africa's most impressive game reserves, or a hiking excursion around Mount Kilimanjaro National Park. Whichever of these incredible holidays you choose, you will undoubtedly be welcomed by some fabulously friendly and peaceful inhabitants who, despite being divided into 120 different ethnic groups and cultures, live in harmony with one another and provide some of the most wonderfully exotic local cuisine you could imagine. With all of this diversity on offer, the most difficult part of your Tanzanian holiday experience is likely to be deciding where to go!
Arusha
Arusha is the safari capital of Tanzania – nestled below Mt. Meru and close to Mount Kilimanjaro. From Arusha there are options to head to Lake Manyara, Tarangire and Ngorongoro National Parks and from there it's a short trip to the Serengeti. Arusha was built by the Germans as a centre of colonial administration because of the temperate climate.
Day Itinerary
Arrive at Kilimanjaro airport where our representative will be expecting you for the transfer to your hotel on the outskirts of Arusha. Rest and relax.
Optional
Arusha City Tour
This tour will take you inside the workings of the busy little town of Arusha. You have the opportunity to visit a school, church and local market. This will be one of the most interesting experiences during your Tanzanian holiday.
Overnight: Arusha Serena Hotel Resort & Spa
Arusha Serena Hotel, Resort & Spa is unlike any other hotel in Tanzania with authentic, bespoke experiences that stir the traveller's soul while showcasing the breathtaking tranquillity of the surroundings. Set among the woodland slopes of Mount Meru at the edge of Lake Duluti, there's no better destination for soaking in the beauty and magnificence of the Tanzanian "Northern Safari Circuit."
The ambience of this Arusha hotel is warmly reminiscent of their origins as a colonial era coffee farm, beginning with the welcoming stone-built reception area and extending to cottage-style rooms neatly arranged among landscaped lawns and the colourful banks of Bougainvillea. Traces of thei hotels heritage present themselves in elegant, country-manor interiors featuring unique artefacts, leaded windows and French doors opening to extensive lake view gardens. Social areas within the Arusha hotel include a library, a lounge and a restaurant offering an enchanting wood fireplace and lake and garden views.
Basis
Bed and Breakfast
Day 2: Lake Manyara Serena Safari Lodge, Lake Manyara National Park
Lake Manyara National Park
With the Lake on its east and the Manyara Escarpment to its west the Lake Manyara National Park offers breathtaking views and a large variety of habitats. Acacia woodlands, water forests, baobab strewn cliffs, algae-streaked hot springs, swamps and the lake itself. Manyara has the largest concentration of baboons anywhere in the world. It lends itself for a picnic stop on the way to Ngorongoro Crater.
Day Itinerary
Enjoy a leisurely breakfast with safari briefing followed by lunch. In the afternoon, join small group safari  and depart Arusha passing through the Masai Steppe filled with many picturesque African villages as well as maize, coffee and banana plantations. At the town of Makuyuni turn North West and continue the journey through a scenic escarpment that brings you to your lodge, perched on the edge of the Rift Valley with stunning views over the distant Lake Manyara.
Overnight: Lake Manyara Serena Safari Lodge
Standing high on the bluff of a dramatic ochre and terracotta streaked cliff above the flamingo-frosted expanse of Lake Manyara's gleaming alkaline waters, the Lodge commands panoramic views across the volcano-studded floor of the Great Rift Valley. Designed to reflect the brilliance of Lake Manyara's unique birdlife, the Lodge draws on an inspirational architectural motif that melds swooping avian curves with the gentle concentric patterns of traditional Maasai 'Bomas' (encampments) whilst the vibrantly coloured frescoes lining the walls are designed to depict the colourful intricacy of bird migratory patterns. The ambiance of the Lodge is a fusion of lakeside tranquility, towering volcanic splendour and adventure-packed sporting activity.
As to wildlife, the park offers abundant sightings of; monkey, jackal, mongoose, hyena, hyrax, zebra, hippo, warthog, buffalo, Masai giraffe, duiker, waterbuck and impala. Significant numbers of elephant are also resident in the Park whilst sightings of black rhino and leopard are not uncommon. Manyara is also especially noted for its wealth of bird life, being visited by many thousands of sugar-pink Lesser Flamingos, significant numbers of Greater Flamingos and a host of other woodland, plains and water birds.
Basis
Full Board Plus – Dinner, Bed, Breakfast, Lunch and Activities
Day 3: Serengeti Serena Safari Lodge, Central Serengeti
Central Serengeti
The Serengeti together with Kenya's Masai Mara Game Park form Africa's most famous wildlife park. The image of acacia trees on an endless grass plain epitomises Africa for many, and then add a Masai warrior and some cattle to the picture and the conversation need go no further. The annual wildebeest migration through the Serengeti and the Masai Mara is the largest mass movement of land mammals on the planet – with more than a million animals following the rains. You may encounter it in the Central Serengeti at certain times a year. But that is not where the game viewing ends; large prides of lions, elephants and giraffes in grasslands, gazelles and eland to mention but a few. Aside from traditional vehicle safaris, hot-air ballooning over the Serengeti plains has become almost essential and you can even do a horseback safari.
Day Itinerary
After breakfast there is a game drive in Lake Manyara National Park that returns to the lodge for lunch. Leaving Lake Manyara behind, the journey continues North West across the stunning hilly countryside of the highlands which is filled with wheat and coffee plantations, and then into the Ngorongoro Conservation Area. From here lie the vast plains of the Serengeti, where you begin spotting wildlife as you approach the entrance gate. Complete the formalities and enter the park with game viewing en route to the lodge arriving for dinner.
Overnight: Serengeti Serena Safari Lodge
Serengeti Serena Safari Lodge is situated high a tree clad ridge, commanding panoramic views across the Serengeti. The lodge is a fusion of traditional African architecture and modern style. Centrally located adjacent to the Western Corridor and Grumeti River, the lodge has been designed to blend completely into the living landscape. A series of traditional domed rondavels are widely spaced throughout the grounds, which are cooled by groves of acacia trees and watered by sparkling streams. On the very edge of the ridge is a pool, which looks out over the endless plains. The lodge has been styled to offer a showcase of cultural performance, heritage and traditional art, illustrated by the lavish Makonde carvings which decorate the rooms and the stunning domed dining room.
Basis
Full Board Plus – Dinner, Bed, Breakfast, Lunch and Activities
Day 4: Serengeti Serena Safari Lodge, Central Serengeti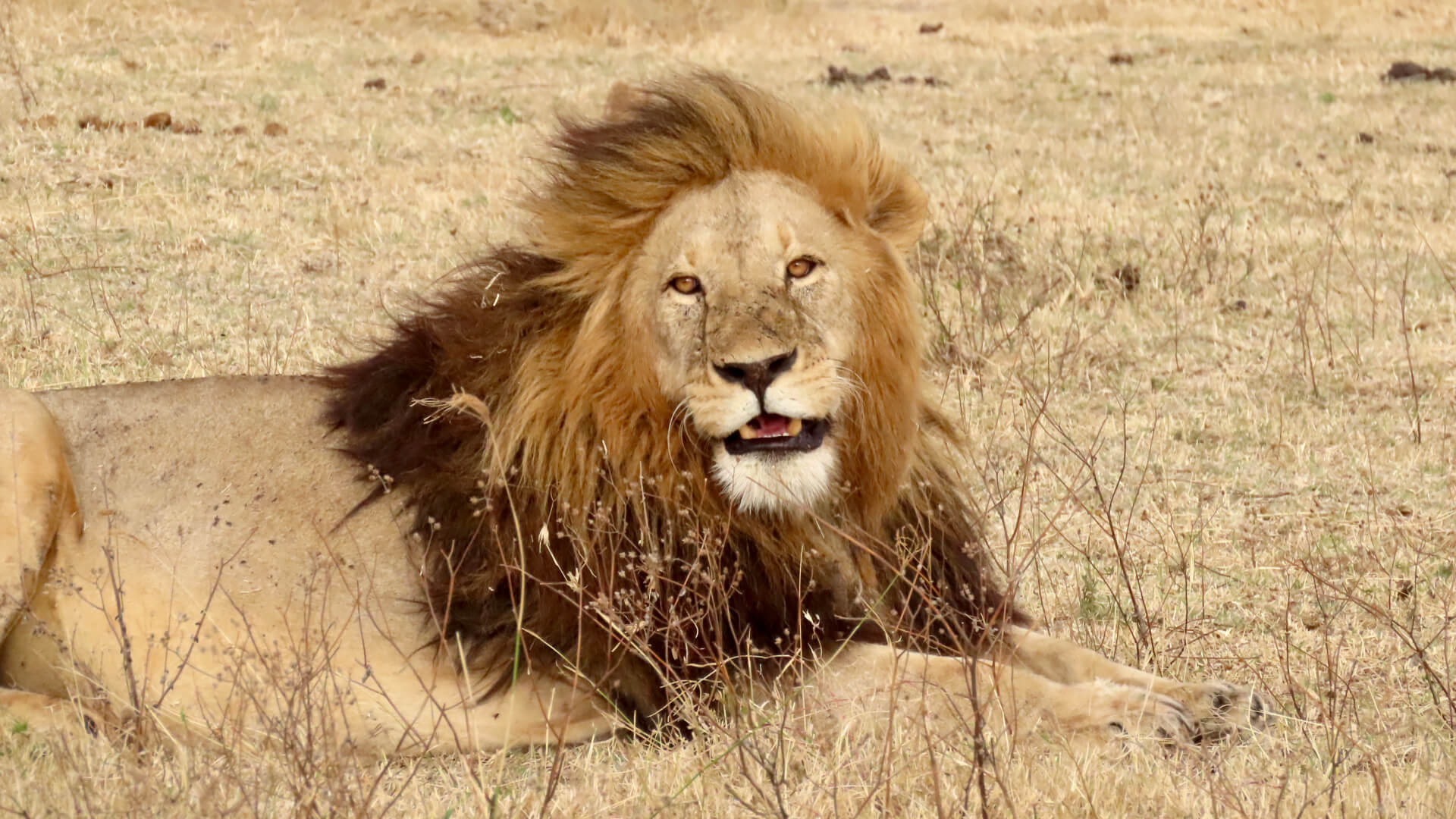 Day Itinerary
Morning and afternoon game drives in Serengeti National Park.
Optional
Basis
Full Board Plus – Dinner, Bed, Breakfast, Lunch and Activities
Day 5: Ngorongoro Serena Safari Lodge, Ngorongoro Crater
Day Itinerary
After breakfast you depart for Ngorongoro with a picnic lunch viewing wildlife across the vast Serengeti plains, stopping en route for a picnic lunch. Continue to your lodge, set high on the rim of Ngorongoro Crater arriving for dinner
Overnight: Ngorongoro Serena Safari Lodge
Perched on the jagged rim of the crater, wreathed in morning mist, camouflaged in river-stone and cloaked in indigenous creepers, the Ngorongoro Serena Safari Lodge is a triumph of ecological and architectural fusion. Sensitively constructed so as to take nothing from its environment whilst affording endless vistas over the heat-shimmering reaches of the crater below, the clustered boulder-built buildings of the Lodge hug the crater rim, linked by rope-lashed timber walkways that skirt the buttressed roots of ancient, liana-hung trees.
The interior, radiating out from the primeval log fire glowing at the heart of the Lodge, blends the concentrated hush of a game-viewing hide with the ochre, rust and charcoal images of a prehistoric cavern. Lit by flaming wall-lanterns, clad in gigantic volcanic boulders and decorated by the iron spears, bright-beaded robes and intricately carven artefacts of the Maasai, the Lodge is a unique blend of world-class luxury, timeless volcanic splendour and ethnic style. As for the views, from lilac-streaked sunrise, to indigo star-studded night, the immeasurably ancient Ngorongoro Crater delivers a theatre of vistas, most unchanged since the dawn of time.
Strung around the crater rim, each with its own rock-enclosed balcony, the rooms feature brass lamps, embossed leather headboards, wildwood mirrors, Maasai carvings and flamboyant prehistoric wall motifs depicting fleeing giraffes, stylised gazelle and plunging buffalo. Each room draws on a cave-grey, indigo-blue and jasper-red colour-scheme, is fully air-conditioned and enjoys uninterrupted views over the Crater's unmatched splendour.
At the end of an action-packed day, guests can also follow a gentle nature trail that loops around the Lodge through moss-hung glades and plunging ravines, take a guided walk to the Crater's rim, relax with a herbal massage, or watch as the burning sun sinks behind the mountains from a unique vantage point on the craggy heights of the Crater's rim.
Basis
Full Board Plus – Dinner, Bed, Breakfast, Lunch and Activities
Day 6: Ngorongoro Serena Safari Lodge, Ngorongoro Crater
Day Itinerary
A highlight awaits you this morning as you depart to explore what is commonly referred to as the World's largest natural wildlife arena. After an early breakfast, you drive to the crater entry gate and descend with a picnic lunch through the early morning mists and 2,000 feet into the crater. Ngorongoro Crater is the World's largest intact volcanic caldera. Due to its size and diversity, the crater floor is comprised of several distinct areas, ranging from forest, swamps, lakes and springs, to open grassland and some sandy dunes. A truly unique wildlife experience. Return to the lodge in the late afternoon.
Activities
Ngorongoro Crater
The Ngorongoro Crater, once a gigantic volcano, is the largest intact caldera in the world. Some maintain that before it erupted, it would have been higher than Mt Kilimanjaro, the highest peak in Africa. Today, long since having collapsed and eroded, it is an extensive highland area with the famous 600 meter deep Ngorongoro Crater as its focal point. Nearly three million years old, the ancient caldera shelters one of the most beautiful wildlife havens on earth. Fresh springs and a large soda lake quench the thirst of all the inhabitants.The Ngorongoro Crater is game viewing gone crazy and it is not surprising that it is one of Tanzania's major tourist drawcards Black rhino are protected within its rim, giant tusked elephants wander the forests, black-maned lions stalk the grasslands, and flamingos crowd the soda lakes. It is also one of the view places where hyenas can be seen roaming during the daylight. Outside of the crater Masaai herdsmen can be seen tending to their flocks of goats and herds of cattle.
Basis
Full Board Plus – Dinner, Bed, Breakfast, Lunch and Activities
Day 7: Tarangire Sopa Lodge, Tarangire National Park
Tarangire National Park
Tarangire National Park is known for having the greatest concentration of wildlife outside of the Serengeti eco-system. Named after the river that crosses through it, this park at 1,100 square miles located southwest of Arusha, is sometimes sadly missed by those heading for the more well known of the National Parks in Tanzania. Yet we can highly recommend it for its elephant migration, quiet authentic atmosphere and fantastic birding opportunities. During the dry season, the river is the only source of water for many animals, with thousands migrating to it from the nearby Lake Manyara National Park. The landscape here is diverse, with a mix of habitats that are unique to the area and not found anywhere else: hilly landscapes are dotted with vast numbers of baobab trees, dense bush and high grasses. Herds of up to 300 elephants congregate here, whilst migratory wildebeest, zebra, buffalo, impala and eland can also be seen, with the accompanying predators following along behind. On drier ground you find the Kori bustard, the heaviest flying bird; ostriches, the world's largest bird; and small parties of ground hornbills blustering like turkeys.
The park is also famous for the termite mounds that dot the landscape. Those that have been abandoned are often seen to be home to dwarf mongoose.
The swamps, an oasis of green year round, are where you will find over 550 bird species, the most breeding species in one habitat anywhere in the world. It is a birder's dream with frequent sightings of yellow-collared lovebirds, which can be seen during a game drive alongside the river.
Tarangire's pythons climb trees, as do its lions and leopards, lounging in the branches where the fruit of the sausage tree disguises the twitch of a tail.
Day Itinerary
Depart Ngorongoro Crater after breakfast, head south east past Lake Manyara and Mto wa Mbu Village. Through the highlands and the Karatu district, you'll view the scenic wheat plains and coffee plantations here before journeying down the spectacular escarpment turning south on to the main Arusha – Dodoma road and into the park. From here to the lodge, enjoy a game drive en route. After lunch board your safari vehicle and enjoy an afternoon game viewing within the park.
Overnight: Tarangire Sopa Lodge View iBrochure
Tarangire National Park is one of Tanzania's best-kept secrets. Close to the town of Arusha and hosting Tanzania's highest concentration of elephant population in Africa, perhaps than anywhere else in the world. It has a horizon dominated by the magnificent baobab trees, Legend says that baobab tree once angered God and it was thrown to earth and planted upside down. The trees are known to live for hundreds of year, some say thousands of years.
Tarangire sopa Lodge has 75 large and airy rooms, accommodating 150 guests.  Built to blend with the vastness of its surroundings, the Lodge nestles amongst the rocky outcrops in the north-east of the park.  As the Lodge is one of only a handful in this park, visitors are often rewarded with an exclusive feel to their safari.  Each of the suites has its own private lounge with mini-bar, en-suite bathroom, large bedroom with 2 queen size beds and a balcony.   The Lodge has telephone facilities, satellite TV, a conference room and a uniquely-designed swimming pool with a central island.
a
a
Standard Room
Includes Bed, Breakfast, Hot Lunch or Picnic Lunch and Dinner (all meals) at the lodge.
Double/Twin Room
Single Room
Triple Room
Quad Room – 2 Adults sharing with 2 Children below 16 year
Basis
Full Board Plus – Dinner, Bed, Breakfast, Lunch and Activities
Day 8: End of Itinerary
Day Itinerary
Depart after breakfast and head north east to Arusha. The journey will pass through the Masai Steppe filled with many picturesque African villages as well as maize, coffee and banana plantations. On arrival in Arusha lunch is provided followed by transfer to Kilimanjaro Airport to connect to international departure flight. End of service.
Basis
Bed and Breakfast
Possible extension for Zanzibar or trekking Mt. Kilimanjaro.
Note:
Itinerary Terms and Conditions
We may have to re-route the itinerary or accommodate in similar lodges in case of non-availability.